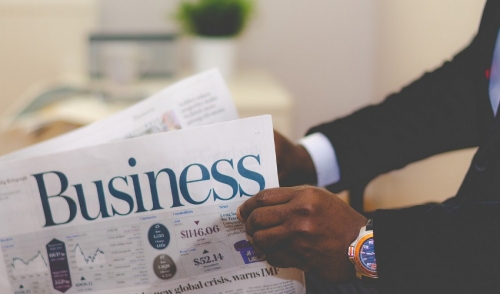 If you're struggling to keep your best people from quitting, you're not alone. According to CareerBuilder, employee retention is the number one priority for 50 percent of employers--and for good reason.

It can cost a construction or remodeling firm anywhere from $3,328 (entry level) to $100,000 (executive level) to replace just one employee. People aren't cheap, especially the good ones.

Don't let your most valuable assets walk out the door. Here are the most common reasons people quit their jobs and things you can do to keep your top employees committed to you.
1. THEY DON'T LIKE THEIR BOSS.
Bad bosses are bad for business. According to a Gallup poll of more than 1 million U.S. workers, the number one reason people quit their jobs is because they don't like their bosss.
 A few of the behaviors they complain about include bullying, incompetence, discrimination, harassment, and invasion of privacy. 
A good leader is essential for any successful business. Here are six ways to be a better boss.
Lead, don't dictate.

Set reasonable goals.

Evaluate your own performance.

Invite others to help solve problems.

Don't constantly criticize. Find opportunities to praise.

Listen more than you talk. 
2. THEIR WORK ENVIRONMENT IS TOXIC.
Interpersonal conflicts, illegal activity, inappropriate behavior, excessive gossip, and hazardous working conditions are just a few of the many culprits that contribute to a toxic workplace--and why good employees leave. 
The key is to catch the toxic behavior before it spreads. Keep an eye out for individuals who exhibit aggressiveness, narcissism, dishonesty, passivity, disorganization, and resistance to change. Refer to "A Guide To Managing/Firing Difficult Employees," which has some great pointers on how to deal with toxic work environments.
Did you know that 31 percent of employees who feel chronically overworked
 are thinking about looking for a new job? Employee burnout not only pushes your best people out the door, it also decreases the quality and productivity of your firm.
There are several things you can do to 
prevent burnout
 and keep your team energized and engaged. 
Assign a realistic workload.

Set reasonable work hours.

Create a supportive and non-threatening work culture.

Schedule regular company activities such as movies, mini golf, skiing, or bowling to build morale.

On a regular basis, reward and recognize those who are making positive contributions at work. 
4. THEY ARE BEING MICROMANAGED.
A study from Forbes found that those who felt they were being micromanaged were 28 percent more likely to look for another job. "If you're the kind of boss who lasers in on details, prefers to be cc'ed on emails and is rarely satisfied with your team's work, you're a micromanager. Micromanaging dents your team's morale by establishing a tone of mistrust--and it limits your team's capacity to grow. It also hampers your ability to focus on what's really important" (HBR).
Firms that encourage more autonomy, grow four times the rate as those with a more traditional management style. Here are a few things you can do to stop micromanaging your team.
Hire the right people from the start, so you don't always feel like you have to look over their shoulder.

Have employees be accountable to each other.

Make sure expectations are clear.

Give employees decision-making power.

Give them a stake in ownership. 
5. THERE ARE NO OPPORTUNITIES FOR GROWTH.
The number one reason top performers stay with a company is because there are opportunities for career advancement. A 2015 LinkedIn survey found that 59 percent of 10,500 workers that had changed jobs, left for positions that offered better growth opportunities.
Ask your top employees what they'd like to be doing in 5, 10, and 15 years. Then, provide a clear roadmap of how they can grow within your organization. Offer free training, mentorship programs, and experience working in other departments. "Companies committed to their growth strategies are exciting. Employees provided with the support to become their best selves are more inspired than ever to produce great work that advances them within your company. Everyone wins" (Entrepreneur).