---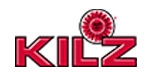 Kilz Primers
There are many reasons to prime before you paint. KILZ® covers them all. KILZ® Paints, available in a variety of all-purpose finishes and hundreds of brilliant colors.
Want more information on Kilz Primers? We can help.
Fill out the form below and we'll get in touch. The fields marked with, *, are required.
We are constantly adding new specials to our site. Be sure to check back often!
Sign up for our Email List
Stay updated with all our latest posts, products and offers! Just enter your information below.