---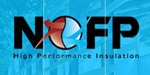 Northwestern Ohio Foam Products
NOFP is a cutting edge manufacturer of high-performace insulation materials, to be used in Wood Frame, Post Frame, and Metal Frame construction as well as in pole barns, dairy barns, horse barns, and equipment barns as well as in residential, commercial, agricultural, municipal, and industrial applications.
Want more information on Northwestern Ohio Foam Products? We can help.
Fill out the form below and we'll get in touch. The fields marked with, *, are required.
We are constantly adding new specials to our site. Be sure to check back often!
Sign up for our Email List
Stay updated with all our latest posts, products and offers! Just enter your information below.