---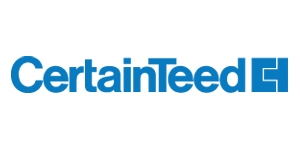 CertainTeed Insulation
Through the responsible development of innovative and sustainable building products, CertainTeed has helped shape the building products industry for more than 110 years. Founded in 1904 as General Roofing Manufacturing Company, today, CertainTeed® is North America's leading brand of exterior and interior building products, including roofing, siding, fence, decking, railing, trim, insulation, gypsum and ceilings. A subsidiary of Saint-Gobain, one of the world's largest and oldest building products companies, CertainTeed and its affiliates have more than 5,700 employees and more than 60 manufacturing facilities throughout the United States and Canada.
Follow CertainTeed Insulation Online
Product Lines
Want more information on CertainTeed Insulation? We can help.
Fill out the form below and we'll get in touch. The fields marked with, *, are required.
We are constantly adding new specials to our site. Be sure to check back often!
Sign up for our Email List
Stay updated with all our latest posts, products and offers! Just enter your information below.