---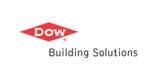 Dow Building Products
Dow Building Solutions serves the global building and construction markets with industry-leading insulation, air sealing and weatherization solutions for residential construction. Our integrated solutions work together to deliver energy efficiency, reduce air infiltration, manage moisture, meet increasing energy codes and deliver long-term comfort and energy savings to homeowners.
Want more information on Dow Building Products? We can help.
Fill out the form below and we'll get in touch. The fields marked with, *, are required.
We are constantly adding new specials to our site. Be sure to check back often!
Sign up for our Email List
Stay updated with all our latest posts, products and offers! Just enter your information below.